Thursday, May 14, 2015 / New York City
Join us in New York City May 14, for The 2015 AIGA Awards Gala, an inspiring evening celebrating the lives and work of the 2015 AIGA medalists. Seating is limited! Purchase your tickets now. For more information, visit: aiga.org/gala/
Sunday, July 26, 2015 - Friday, July 31, 2015 / New Haven

Developed by Yale School of Management and AIGA, this program offers creative leaders a better understanding of business and design. For more information, visit: aiga.org/business-perspectives
Thursday, October 8, 2015 - Saturday, October 10, 2015 / New Orleans

Join us in New Orleans this Fall for the 2015 AIGA Design Conference. With more than 90 speakers and thousands of attendees, it's sure to be an unforgettable experience you won't want to miss!

This just announced: Roman Mars, host of 99% Invisible and PRX Remix, will join as moderator.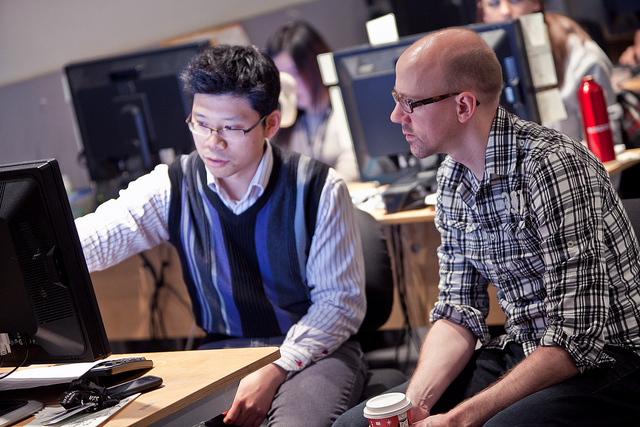 March 30, 2015 / AIGA Baltimore
March 27, 2015 / Kate Lawless and Shannon Crabill

While in school, design students learn many things, from design concepts like gestalt, processes from brainstorming to production, and even the technical aspects of software and code. All of that is essential to becoming a designer, but there's one thing the typical curriculum may not cover: How to give—and receive—a good design critique.
March 26, 2015 / AIGA Baltimore

Using scientific proof and state-of-the-art multimedia techniques, Aaron James Draplin of the Draplin Design Co. delivers a sucker punch of a talk that aims to provide bonafide proof of work, the highs and lows of a ferociously independent existence and a couple tall tales from his so-called career in the cutthroat world of contemporary graphic design.