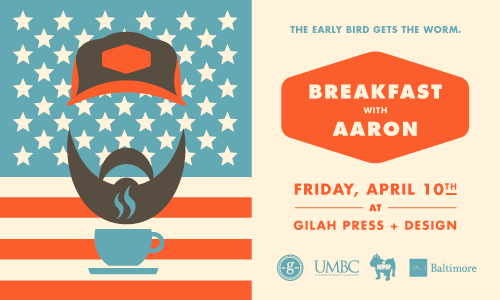 Friday, April 10, 2015 / Baltimore
Sorry, this event is sold out!
Hey AIGA Members!* The early bird gets the worm...in this case, an intimate conversation about design and truth with the large man himself: Aaron Draplin.
Aaron is the mastermind behind the Draplin Design Company, bringing you all kinds of goodies from beanies to Field Notes to a motherlode of rockin' posters, all made in the U.S.A.
Enjoy some breakfast-type grub while you're waxing poetic with Aaron and printing with the Gilah Press team.
Free street parking is available on Ash Street. Gilah Press is also convenient to the Woodberry Light Rail stop.
AIGA Members only: $35 SOLD OUT
*Want to be a member and gain access to tons of great benefits? Join now!
Saturday, April 11, 2015 / Owings Mills

Get Ready Students — It's Back!

Ink & Pixels, AIGA Baltimore's Student Design Conference, is one of the area's largest events focused on helping students and recent graduates prepare for a career in design!

The event is divided into two parts. In the morning, industry leaders will present exciting breakout sessions discussing the different skills needed to succeed in the professional world, followed by a keynote talk from the Global Environments Design Team at Under Armour.

After lunch, attendees will present their portfolios to regional design professionals and receive constructive, one-on-one evaluations. Students and recent grads, this is your chance to show professional designers your portfolio in a no-risk, non-competitive environment. The portfolio review is designed to give you advice and insight that will improve the way you present yourself and your work. You will practice your interview skills and receive honest feedback about your portfolio and resumé.

AIGA Baltimore is excited to host this annual event that brings together students and professionals who share a passion for design and its future. We can't wait to get started!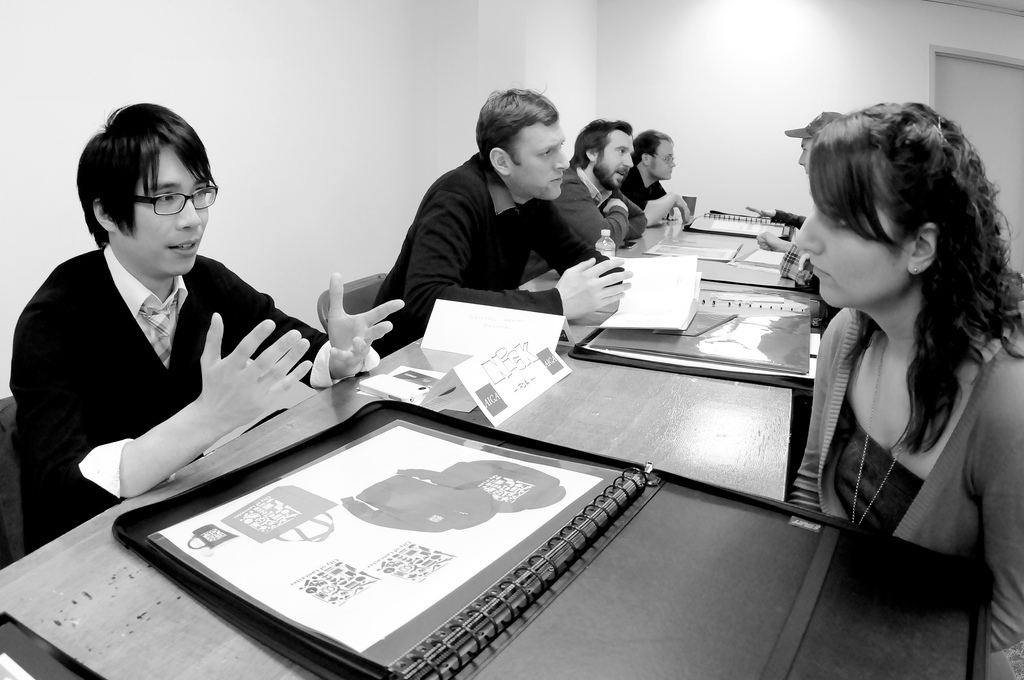 March 27, 2015 / Kate Lawless and Shannon Crabill
March 26, 2015 / AIGA Baltimore

Using scientific proof and state-of-the-art multimedia techniques, Aaron James Draplin of the Draplin Design Co. delivers a sucker punch of a talk that aims to provide bonafide proof of work, the highs and lows of a ferociously independent existence and a couple tall tales from his so-called career in the cutthroat world of contemporary graphic design.