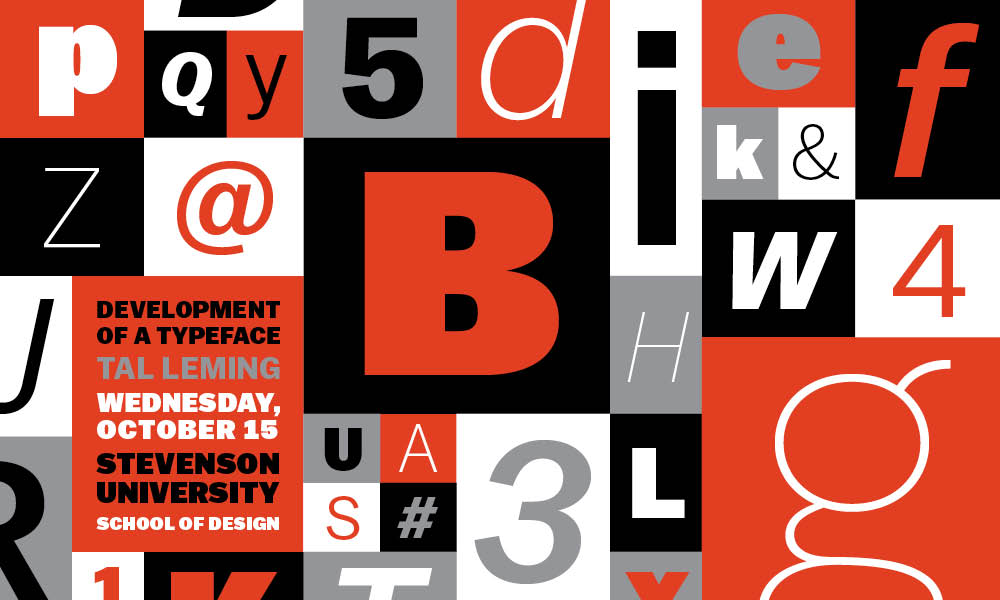 Wednesday, October 15, 2014 / Owings Mills
Saturday, October 18, 2014 / Baltimore

AIGA Baltimore and the Baltimore Museum of Art are presenting this FREE afternoon of conversation with several fantastic designers. Bruce Willen and Nolen Strals (Post-Typography), Ellen Lupton (Cooper-Hewitt, MICA), Abbott Miller (Pentagram), and David Plunkert (Spur Design) discuss their approaches to designing the Big Table, the museum's new immersive space.

This event kicks off the the third year of the Big Table at the Baltimore Museum of Art as well as Design Week 2014, presented by AIGA Baltimore. For more information, call 443-573-1832 or visit artbma.org.

Parking: There are several parking options: BMA East Lot, Johns Hopkins University South Garage, and metered spots on Art Museum Drive. The visitor drop-off and pick-up area has been temporarily relocated to the West Lot for the next year and includes two accessible spaces.

Note: Be on the lookout for Baltimore Marathon runners and street closures. The race should not impact the streets directly around the Baltimore Museum of Art in the afternoon, but it may impact the Charles Village area at the time of this event.
Tuesday, October 21, 2014 / Columbia

Get your purple and black ready as AIGA Baltimore and the 2013 Super Bowl Champions bring you the Ravens brand team! Even non-sports fans will appreciate the design and marketing challenges presented by such a large organization. Learn how staff members approach their work and collaborate to create, manage, and promote the Baltimore Ravens brand.

Presenters:
David Lang – Senior Digital Media Manager
Bryan McDonough – Graphic Designer
Heather Blocher – Senior Manager, Advertising & Branding

Members: $20 advance / $25 door
Non-members: $35 advance / $40 door

Please note that in order to continue to provide quality programming, our policy is not to issue refunds unless an event has been cancelled.

Event Sponsor: The Creative Group

AIGA and The Creative Group know that in-house designers face unique opportunities and challenges. This event is part of the INitiative program, developed to help in-house design teams thrive, enables in-house designers to make a greater impact at their companies, evolve professionally and connect with a broader network of peers.

The Creative Group (TCG) specializes in placing highly skilled interactive, design, marketing, advertising and public relations professionals with a variety of firms on a project and full-time basis. TCG offers ongoing information and resources to help creative professionals and companies keep up with ongoing changes in the industry, including INitiative's Career Cues. Learn more at creativegroup.com.

September 15, 2014 / Jon Barnes
| | |
| --- | --- |
| | August 14, 2014 / By AIGA Baltimore |
August 7, 2014 / Shannon Crabill

AIGA Baltimore's Adobe Edge workshop wasn't just about the tools we have at our disposal; it was also about the process of designing responsively. We recap the event and provide links to resources that need to be in every web designer's toolbox.