Meet The Board
100% volunteer and local Board Members. Want to join the Board? Right this way.
Executive Board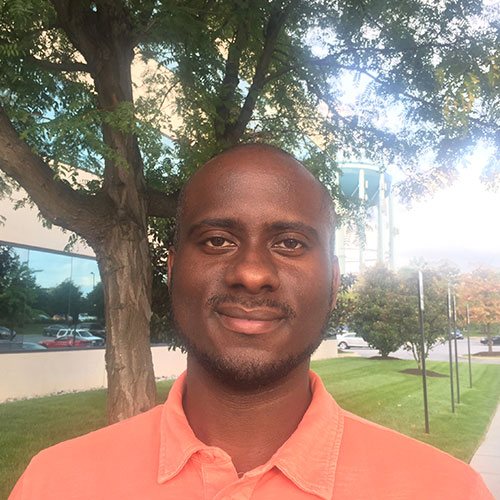 Joseph Carter-Brown
President Emeritus
Term: June 2017 to June 2019
Previously Programming Director & Vice President, Joe is focused on raising awareness of design's importance in the larger corporate, social, and economic conversation. Joe works hard to connect designers to broader professional and developmental resources in the Baltimore community.
Joe is a jack of-all-trades designer who uses conceptual thinking, creativity, technical prowess, and problem solving skills in a variety of design applications. When not immersed in design work, he enjoys sports, cooking, engaging in deep discussions with whomever will listen, and spending time with his family.
Catch up with him on Twitter @abrowncreates.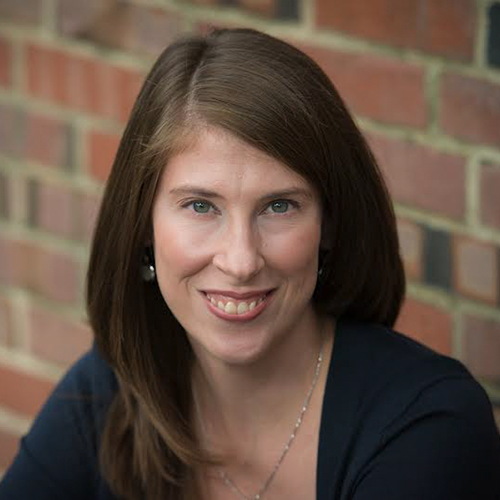 Valerie Anderson
President
Term ends: June 2021
Previously active in the AIGA community as a graduate student, Valerie rejoined AIGA as a way to reconnect with the Baltimore design community and find ways to use design for social good. As Programming Chair, Programming Director, Vice President, and now as President, Valerie's goal is to engage the creative community in meaningful discussions, provide a network of support and education for designers and bring about positive social change through design.
An artist and former counselor in the Dominican Republic, Valerie earned an MA in publications design from the University of Baltimore. Currently, she is the owner of VLA Designs, a creative studio specializing in branding, publications and marketing collateral for schools, small businesses and nonprofits that focus on social and creative services, youth training and education and products with a social mission.
Find her on Instagram at @vla_designs.
Frances Miller
Communications Director
Term ends: April 2019
As Communications Director, Frances plans and oversees AIGA Baltimore communications across social media, email, and web. She is excited to utilize her knowledge to help bring people together and meet local creatives, learning how AIGA can help them succeed.
Frances is a Baltimore native, and went to Messiah College in Pennsylvania where she earned a degree in Digital Media—Arts & Design. She now lives in the city and works in-house for a successful startup brand, HEX Performance, designing and managing social media, email marketing, and other marketing initiatives. You might see her on her laptop at a local coffee shop or throwing a football in the park. She loves live music, DIY projects, playing sports, and warm weather.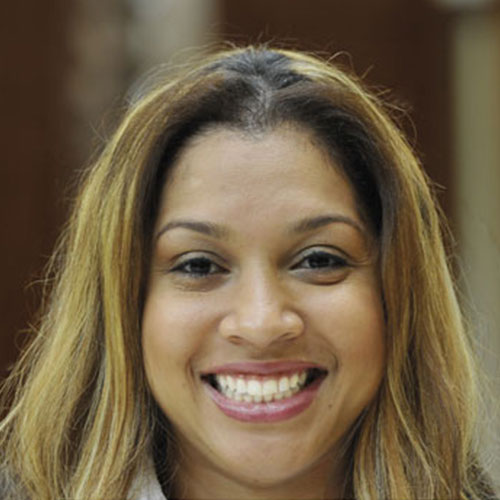 Davia Lilly
Board Operations Chair
Davia Lilly is well known for her ability to align business goals with creative strategy. She has successfully led the development of award-winning branding and marketing strategies for a variety of clients. Her experience spans a wide range of industries—technology, healthcare, retail, consumer products, professional services, and comprehensive e-commerce solutions. She has applied her training in the areas of corporate identity and branding for notable clients in a variety of verticals.
Davia serves on the board of the Parents Association of Friends School of Baltimore and is an active member of the Baltimore Chapter of Jack & Jill, a nonprofit dedicated to nurturing future African American leaders by strengthening children through leadership development, volunteer service, philanthropic giving and civic duty.
She is a graduate of Hood College and holds a Bachelor of Science (B.S.) degree in Visual Communications. Her Master's degree (M.S.) is in Business with a Marketing concentration.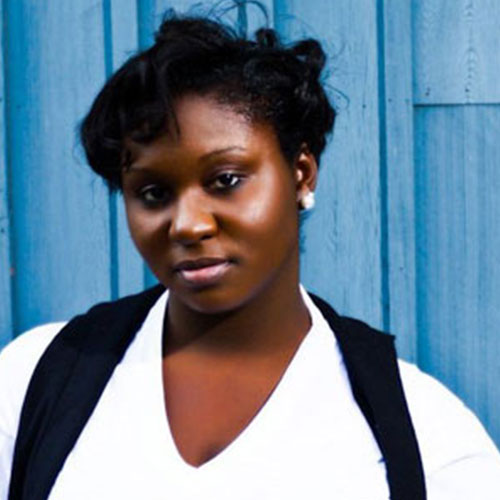 Monique Jenkins
Programming Chair
As Programming Chair, Monique helps to craft events that add value to AGIA Baltimore members. It's her goal to engage the design community with events that are meaningful and to be an advocate for designers finding their way. For her, it's important that we engage in creative problem solving that tells a compelling story about experiences.
Her background includes publishing (both digital and print), marketing, and branding. When she's not creating events at AGIA you can find her learning about new design processes, eating an unhealthy amount of bread and traveling the world. Her goal is to be a part of something that creates lasting change in her community.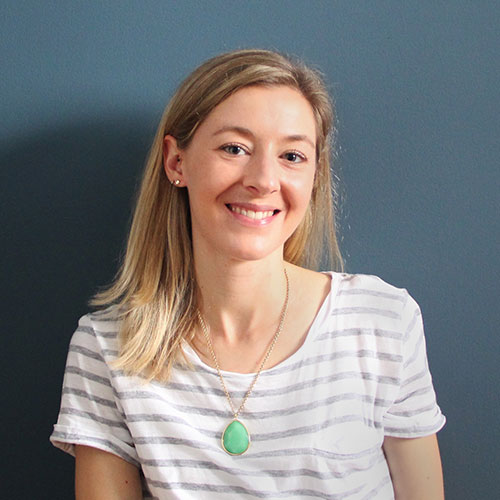 Allison Mowry
Digital Programming Chair
As Digital Programming Chair of AIGA Baltimore, Allison's focus is on finding new ways to engage with people in the community through online content. She is excited about bringing some fun and exciting ideas to life and meeting people in the community.
Allison is a native of Baltimore and studied at the University of Maryland, Baltimore County. By day she is a Senior Digital Media Designer at T.Rowe Price, working collaboratively with a team of UX Designers, Content Strategists and Developers. Outside of work you can find her in her kayak, hiking the trails, or perusing for antiques.
Karole Kessler
Membership Chair
Karole is the Founder and Creative Director of Karole Kessler Design, a design studio committed to unified brand identity. Over the course of her career she has partnered with brand marketing consultancies and in-house creatives to execute the brand experience through unified brand identity.
She finds that she is happiest when creating; so, when she's not creating clever things for clients, you can find her learning a new skill or searching for the latest creative food joint.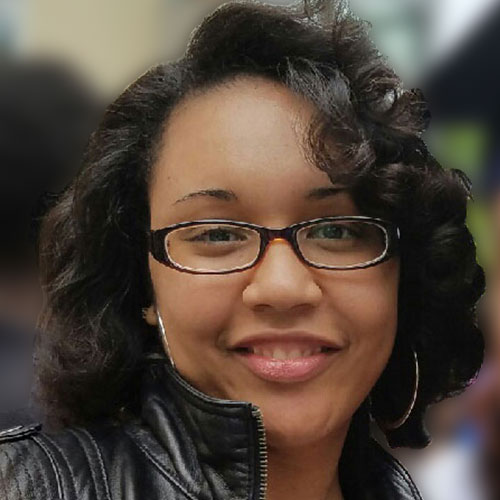 Jaquetta Morrison
Visibility Committee
Jaquetta's enthusiasm for our design community, whether attending AIGA events, volunteering or sharing tweets, eventually led to her position as Visibility Committee member.
A University of Maryland, Baltimore County alumna with a BA in Graphic Design, Jaquetta is well known for her active sharing of design and technology trends with her network of followers on Twitter as @quetta_hill.
Advisory Board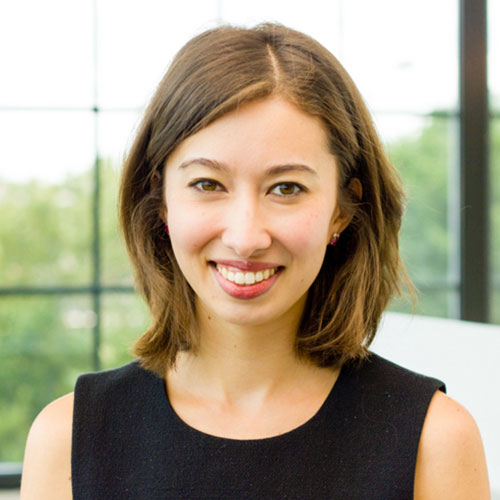 Vanessa Ulrich
President Emeritus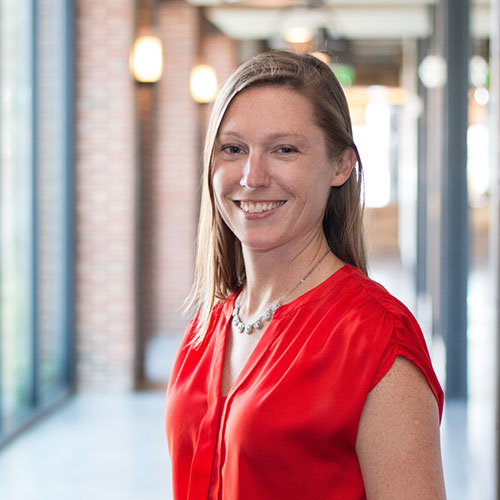 Stacey Fatica
Co-President Emeritus '13–'15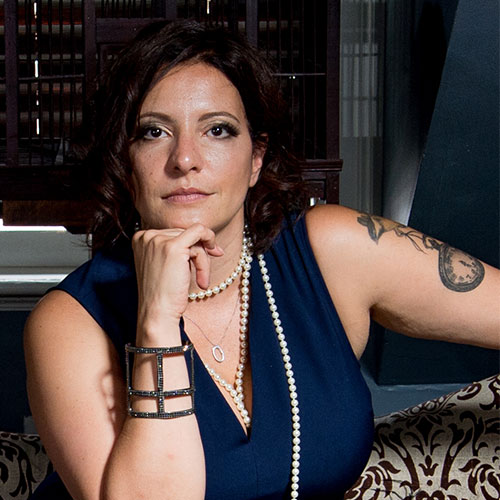 Jennifer Jericho
Co-President Emeritus '13–'15