AIGA Baltimore was thrilled when Fastspot agreed to be our Branding Sponsor for Design Week 2017. Their commitment to Baltimore was evident from the beginning, and with this Design Week being a resounding success, we couldn't have of done it without them.
A critical aspect of communicating Design Week to our membership is a strong brand identity. Since 2013, we have reached out to a local design agency to partner with us and bring Design Week alive visually. Past partners have included Orange Element, Gilah Press + Design, Eye Byte Solutions, and Exit10.
Here we go behind the scenes with our Branding Sponsor, Fastspot, to learn more about their inspiration for this year's branding for Design Week, their work outside of AIGA Baltimore, and what their company is all about!
What was the inspiration for Fastspot's Design Week Branding?
A branding project like this one is all about using design and aesthetic choices to bring the spirit of an organization to the surface. The Baltimore design community, which we're honored to be a part of, is full of creative people exploring, innovating, and pushing in new directions. We wanted to reflect that in a way that was exciting and authentic, and would align well with AIGA's existing materials. Our designers drew inspiration from the city itself, in abstracted shapes of iconic Baltimore buildings and variations on found letterforms. In the end, the Design Week brand captures the quirk and vibrancy that will be very familiar to AIGA's audiences.
What were the steps involved in creating the branding?
We begin every project with a kick-off meeting that allows us to better understand the mindset and vision for the project. Time is spent together questioning, brainstorming, and setting a vision for the project, both from a creative and a scoping standpoint. From there, it's a lot of iteration and collaboration. The "big reveal" moment might be dramatic, but it isn't necessarily productive. We prioritize working closely with clients to discuss, challenge, and refine the work, so that we're all in consensus around the finished product.
What was the inspiration for being a part of Design Week 2017?
Fastspot is Baltimore through and through—many of our team members are from Baltimore or have proudly adopted the city. So we jumped at the chance to give back to this community. It's not unusual for us to work with clients to adapt an existing branding or design system for use in a new medium or for a specific initiative. It was a lot of fun doing so for AIGA.
What was the goal of the Design Week branding?
We wanted to create a design system that breaks down barriers (real and perceived).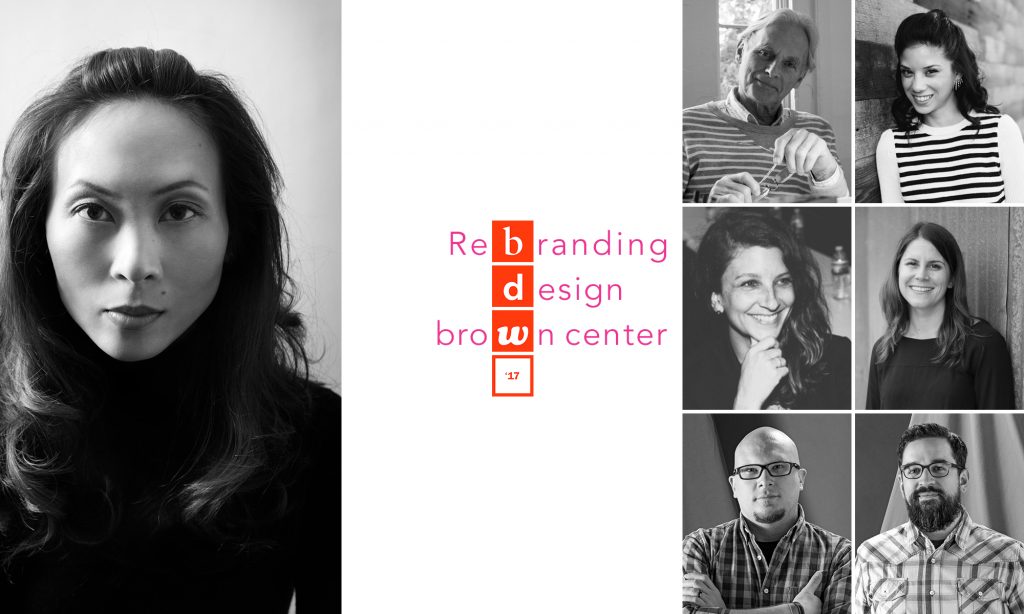 Could you explain an exciting Fastspot project completely unrelated to AIGA?
The Ford's Theatre website redesign was an exciting project and a great challenge.
Ford's Theatre is a place where the past and present collide—they teach Lincoln's legacy while preserving the historic theatre that shows new, contemporary performances. We loved immersing ourselves in the history and cultural impact of Ford's Theatre. During the process we learned it was controversial for Lincoln enjoy theater! It was very uncommon at the time, and he was seen as a rebel for his attendance.
One of the interesting logistical goals of the project was to make online ticketing easier. We worked with the software applications TNEW and Tessitura to make them as user-friendly as possible, something we're continuing to partner with Ford's Theatre to refine. A website redesign doesn't end at site launch, and some of our most successful clients are the ones who become partners that we continue to work with for many years.
What are your typical process steps? Do they differ from AIGA work?
Our process always start with research. We ask hard questions and we do a lot of listening as we seek to uncover the real motivations and challenges that each project contains. We want to understand the potential impact on the institution or organization, and the ways in which we can help create meaningful change. From there, we create foundational strategy before we move into design and (where needed) development. Throughout our process, we're focused on innovation and collaboration. Great ideas can come from anywhere, at any time, and we're always ready to pursue them. All of this was reflected in our work with AIGA.
How do you typically find your clients?
Fastspot finds most of our new clients through referrals. Great work and happy clients help bring in more happy clients!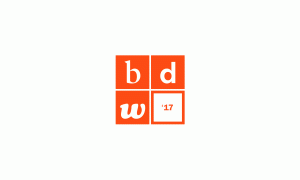 What's an ideal day at the office like?
An ideal day at Fastspot is when our team members feel accomplished, whether it's because of a design breakthrough, a successful presentation, progress on a hard problem, a well-received deliverable, helping a co-worker, etc. 
What is Fastspot's mission? How did it come about?
"To build a successful company, with great people, who do awesome, creative work, together." 
Fastspot's mission partly comes out of our co-founder, Tracey Halvorsen's background as a painter. She recognizes how important your physical space and who you surround yourself with is to doing your best work. She wanted to bring that sentiment into into the business world, where collaboration and creativity should also be encouraged and acknowledged.

If you could describe your team and work philosophy in 5 words, what would they be?
Challenging, supportive, smart, honest, and brave.
What's your vision for Baltimore? For Maryland?
Our vision is to create more of a draw to this area, whether it's Baltimore or Maryland as a whole. We want Maryland to be a place where creative, innovative people want to live and work. 
We like that Baltimore isn't New York or Silicon Valley, there's opportunity to have a really great life in Maryland. The lifestyle here emphasizes a work-life that balance, which makes it a place where people can truly thrive. 
We'd like to see more local initiatives to help kids get into creative and technology fields, and support for businesses that want to grow here. We hope the city and state can have the kind of leaders who look forward to new ways of leading and governing. We're in a new time, and need progressive leadership.