Join us for the opportunity to experience your work — printed on great media and on the highest-quality digital press in the industry.
You will take-away knowledge and hands-on experience with digital print from the industry leader. PSP and HP will present ideas on design thinking and share our latest projects.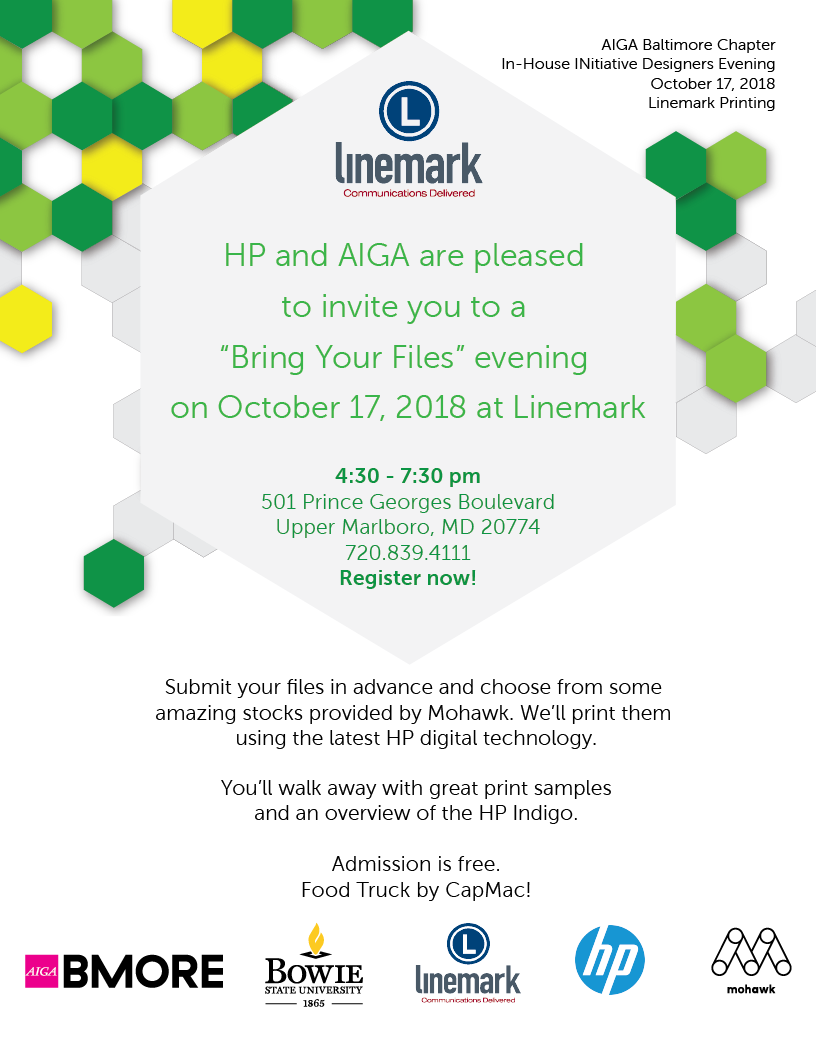 How to enter your work: Register for the event and you'll receive instructions on how to submit your files in advance (1 week before the event). You'll choose from some amazing stocks provided by Mohawk. We'll print them using the latest HP digital technology. Designers get to watch up close to see how your own design is printed and brought to life. You'll walk away with great print samples and an overview of the HP Indigo.
Admission is free. Food provided by CapMac Food Truck.
Location: Linemark – 501 Prince Georges Blvd, Upper Marlboro, MD 20774
Date: Wednesday October 17, 2018
Time: 4:30-7:30
Price: Free
Registration here for instructions on uploading your work!
AIGA Baltimore Design Week 2018
This year's AIGA Baltimore Design Week is an exploration of topics related to the boundaries – real and artificial – that constrain, separate, protect, and define us. As designers, as Baltimoreans, and as people.
Join us, along with luminaries from Baltimore's academic and design communities, for a series of events and discussions in October as we look back at developments that shaped Baltimore design over the last year, and look ahead to what's next. See the full week of events here.