Let's create a place where design thrives! And let's do it by making design attainable, by proving its impact, and by uniting people more deeply in Baltimore with each other. Whether you're new to the area, new to AIGA, ready to get involved, or just curious about what's going on in the Baltimore creative community, this meeting is a great place to get started.
For this month's meeting, we're welcoming a very special guest: Shelly Boggs, Principal of Design B&B. Shelly will be taking us behind the curtain, showcasing the process used to create the branding assets for Design Week 2019. Let's talk about the power of the creative process, as well as strategies for justifying the cost of creative in client negotiations. Come on out if you're interested in learning more about the theme and inspiration for this year's Design Week, and how you can get involved!  
What To Expect:
You, as an attendee, will have the opportunity to contribute your ideas to the conversation and connect with other creatives. We want to make sure everyone gets what they want out of these meetings, so please contact us if you have a topic to discuss. Come out to hear what went on in Bmore's AIGA last year and help shape the activities of the upcoming year!
Where: We will meet in the MICA Brown Center, Room 320. The Brown Center is located at 1300 W Mount Royal Ave in Baltimore.
This event is FREE and open to the public. Please register so we know to expect you!
About The Speaker: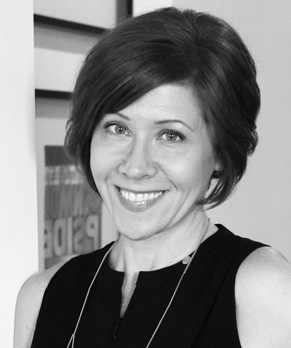 Shelly is the designer's designer. She is award-winning from non-profit to financial services. Shelly brings 20+ years of experience in design, advertising and branding across a variety of leadership roles from brand strategy to creative director to business owner. Shelly excels in bringing design thinking to every problem she encounters and is known for spinning gold from straw.