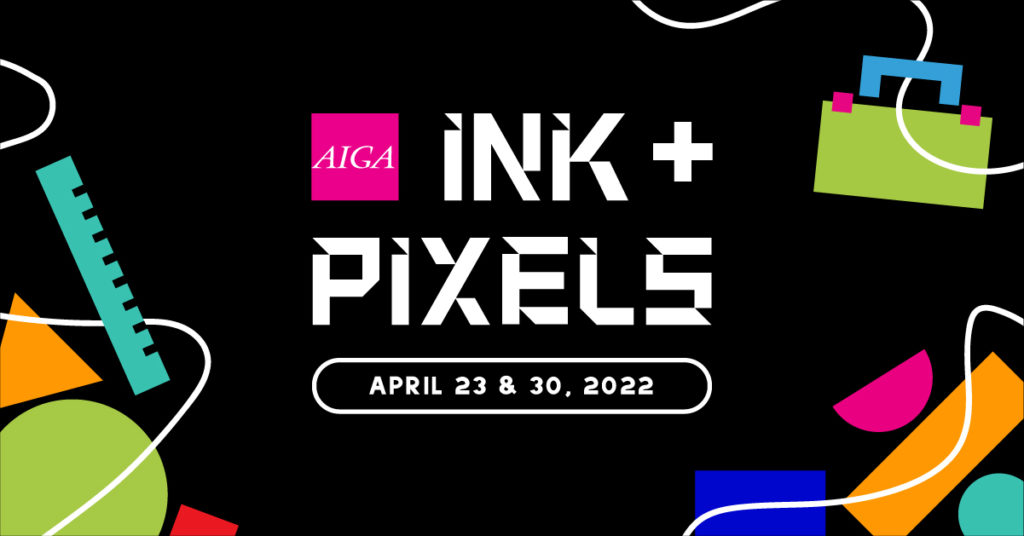 Ink & Pixels 2022
Take The Next Step Towards Your Design Career
Ink & Pixels is one of AIGA Baltimore's largest events focused on helping designers prepare for a job or career shift. Whether you want to make a good impression in interviews, need a new perspective on your portfolio, or want fresh eyes on a current project, we're here to help. Now more than ever, we believe in the importance of finding alternative ways to come together in the community and share the knowledge and resources we have with each other.
This year, Ink & Pixels will be a 2-part event. The first event will be a virtual panel, The Art of Getting Hired on Saturday, April 23rd. The Ink & Pixels portfolio reviews returns on Saturday, April 30th at Towson University. Mark your calendars and clean up those portfolios!
AIGA Baltimore is excited to host this annual event that brings together students and professionals who share a passion for design and its future. Join us and share your excitement on social media using the hashtag #inknpixels.
---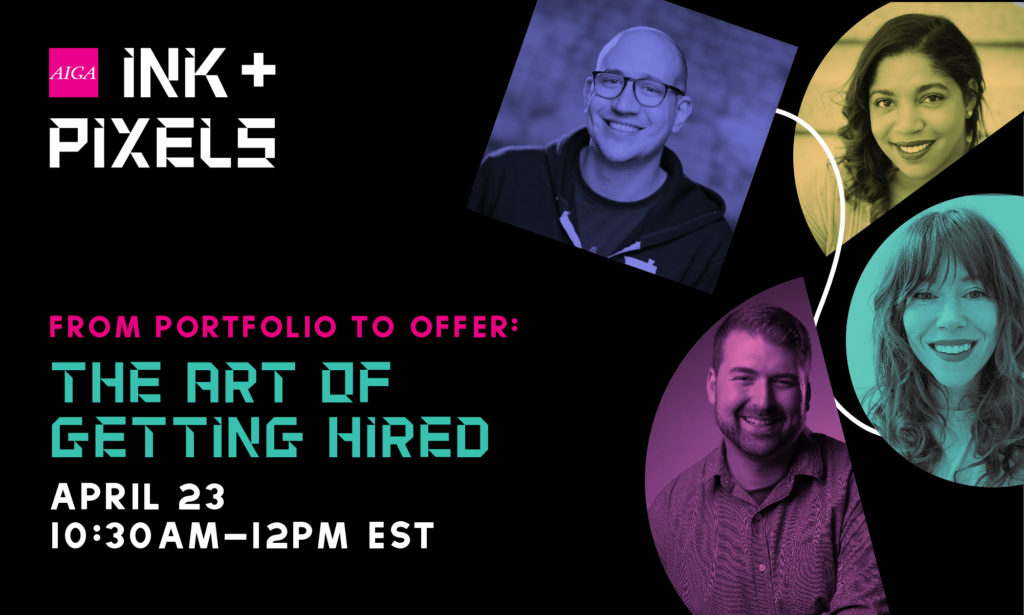 Saturday, April 23, 10:30 am–12:00 pm
Did you know the average job position takes 27 days to fill? Join us Saturday, April 23, 2022, for a virtual panel event and learn from a group of established professionals about how to rethink and refine your approach to getting hired in the creative industry.
Our panelists include:
Jordan Watts, Director of Design, Fearless
Hilliary Turnipseed, Director of Recruitment & DEI, Subject Matter, and, Founder, Hill Street Strategies
Amy Quarles, Art Director, Visit Baltimore
Nate Brubaker, Owner & Executive Producer, Rock Shore
and moderator, Nhu Nguyen, Vice President, AIGA Baltimore, and, AVP, Creative Director, Fenton
Read about the event and panels and sign up today!
---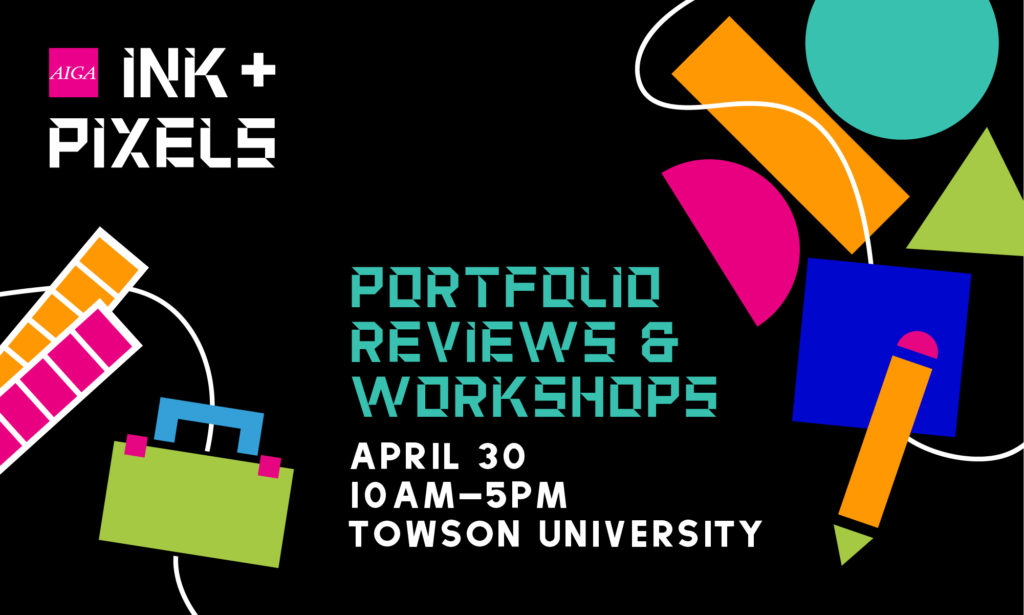 Saturday, April 30, 10 am–5:00 pm
Keynote Speaker: Monique Jenkins, Chief Executive Officer, J.Kins Creative
You've got your portfolio together, you've been mastering your craft—now what? Find a job, obviously! Monique Jenkins, Towson University Professor, Thinkful UX Mentor, and UX Designer and Founder of j.kins, will give you an edge with a talk on Being Prepared to Get or Leave Your Dream Job.
Portfolio Reviews
After lunch, attendees will present their portfolios to regional design professionals and receive constructive, one-on-one evaluations. This is your chance to show professional designers your portfolio in a no-risk, non-competitive environment. The portfolio review is designed to give you advice and insight that will improve the way you present yourself and your work. You will practice your interview skills and receive honest feedback about your portfolio and resumé. If you are interested in being a reviewer, sign up here!
Workshops
"Have a Nice Day" Project with Jess Watson
Hang out and network with other Ink & Pixels attendees while writing positive messages on coffee cup sleeves. Then watch those messages make their way around Baltimore city. This project started as a social experiment to demonstrate how we're all connected and over 6,500 coffee cup sleeves have been donated to date. In this workshop, you will get creative and make someone's day. Read the full Have a Nice Day story here.
How to Apply to New Digs & Make Your Resume Pop!
Here's your chance to get face-to-face answers about how to get your resume in front of recruiters and make yourself stand out from the crowd. Join in on discussions about a variety of topics such as resume and cover letter writing, interview preparation, networking/visibility tips, and how to get noticed when applying for your next job.
Feel free to reach out to president@baltimore.aiga.org with any questions.
---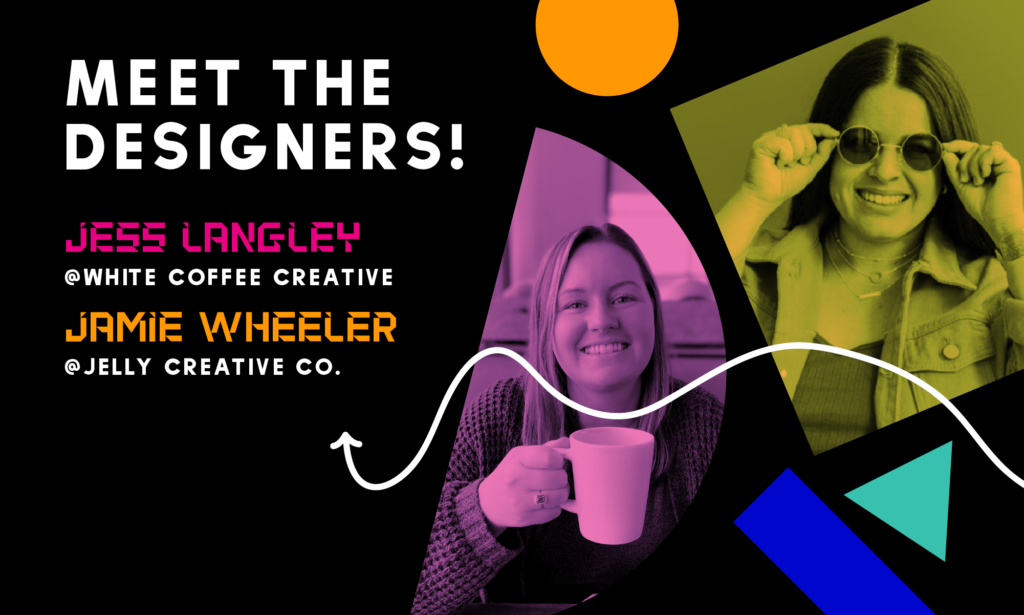 Have you seen the branding for this year's Ink & Pixels on social media, our website, or emails? This year, the branding for Ink & Pixels was designed by Jamie Wheeler of Jelly Creative Co. (@jellycreativeco) and Jess Langley of White Coffee Creative (@whitecoffeecreativeco).
— Learn more about their process and their stories on the blog!
---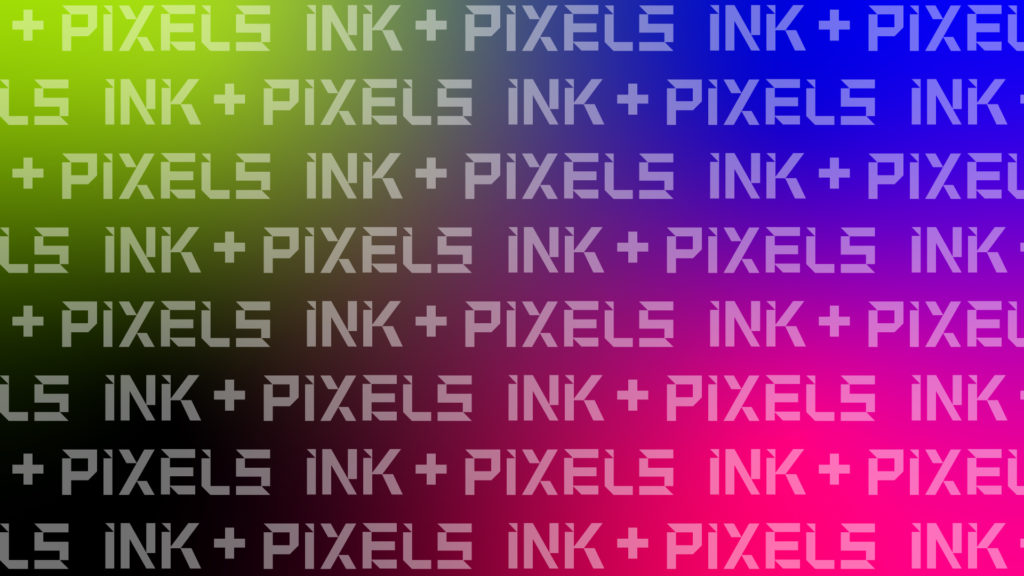 To create some additional fun for Ink & Pixels, we created some zoom backgrounds for any virtual events and we created some gifs you can share! Search "inknpixels" or "aigabaltimore" on Instagram Stories, Facebook, Twitter, Teams, or any social channel to find the fun gifs. Join us and share your excitement on social media using the hashtag #inknpixels.