Having completed terms as Communications Director and Vice President, Frances now serves as President for the 2021–2023 term and oversees the AIGA Baltimore chapter. She is excited to utilize her position to help bring people together and meet local creatives, learning how AIGA can help them succeed.
Frances has deep Maryland roots and was born and raised in the Baltimore area. She earned her Bachelor's Degree in Digital Media, Arts & Design at Messiah College in Pennsylvania. She now lives in Baltimore County and works as Marketing Creative Producer at CallTrackingMetrics, a software company based in Severna Park, MD., applying her design and strategy skills to a variety of marketing initiatives.
What's your biggest challenge as a designer or creative?
Feeling like I need to choose a niche or style—while also seeing the endless possibilities of skills to learn.
What's your favorite quote/philosophy?
"A jack of all trades is a master of none, but oftentimes better than a master of one." I suppose this related to my challenge above!
What are your top 3 favorite books? (doesn't have to be design-related)
I've never been good at picking favorites, so a few books I'd recommend right now are:
Work: The Culture Code by Daniel Coyle
Life: Being Mortal by Atul Gawande
Life: How to Break Up with Your Phone by Catherine Price
Fun (and currently reading): Lucky Boy by Shanthi Sekaran
What sparks creativity for you?
Being outside, immersed in nature, and taking time to appreciate it. Vacations are inspiring, if only we could go on more! At work, my coworkers spark my creativity, and I find working collaboratively in a group to be inspiring.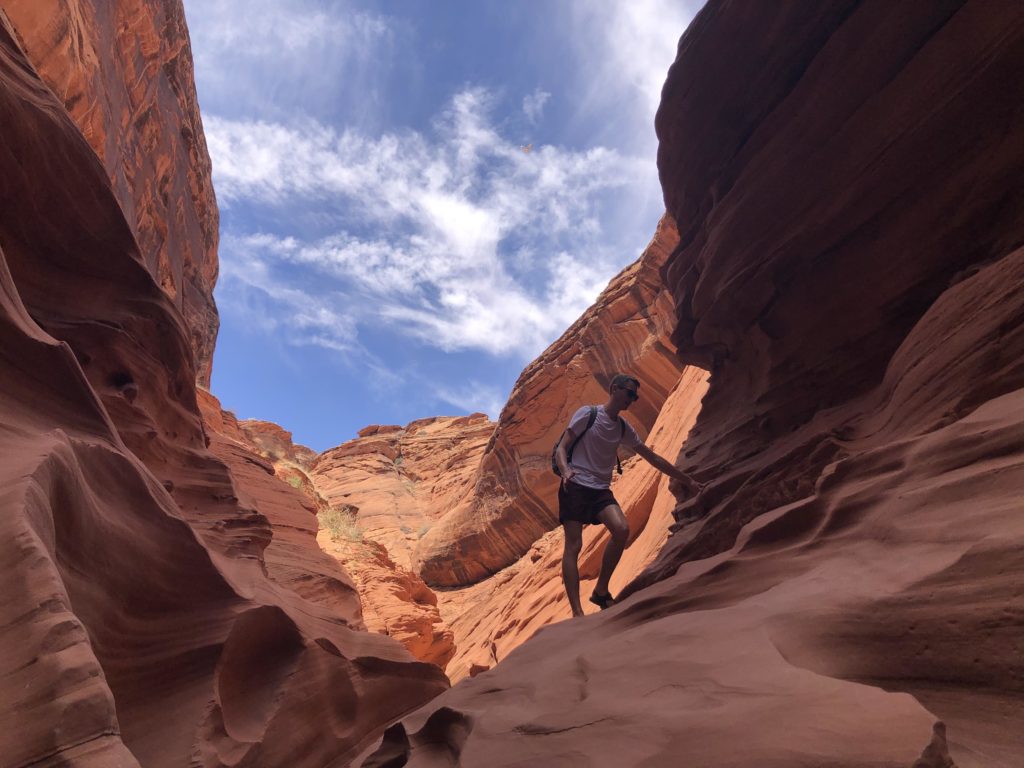 What are some of your hobbies?
Paddleboarding, reading by the pool, and trying my hand at different creative activities—sewing (I recently inherited my Great Aunt's 1940s Singer sewing machine!), watercolor, embroidery, gardening, etc (next I want to try punch needle). Also, playing video games or binging Modern Family with my boyfriend.
What's your favorite part of being on the board?
The biggest perk, and what's kept me on the board so long, is the people you get to know and work with. When I first joined, I was working for a small startup company of less than 10 people, so getting involved with AIGA Baltimore has been essential to growing a true network—not just a stack of business cards or a social media following, but solving problems and building things with people in Baltimore and beyond.