This year's Ink & Pixels speakers come from a wide variety of backgrounds. Some work fingers-deep in code, while others passionately design for good. Their experience displays the range of career possibilities in the design world: advertising agencies such as LMO; in-house design teams for major brands like Under Armour; government agencies such as the FDA; and consulting and freelancing for all sorts of clients. Meet the men and women we'll hear from at Ink & Pixels 2015!
---
Students: Don't forget to register for Ink & Pixels, a design conference just for you!
---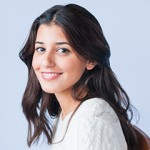 Missan Madani
Social Design: Creating a Professional Pathway for Good
Missan earned a bachelor's degree in Graphic Design from her hometown of Jeddah, Saudi Arabia, continued her design on to receive a master's degree from Florence Design Academy in Italy, and went on to earn a post-graduate degree in Design Management in Toronto in 2011. Throughout her studies, she's focused intensely on global, social, and cultural issues pertaining to design. She strives to integrate design thinking methods and strategies into creative projects that focus on the role of design in serving the public health sector and generating public awareness.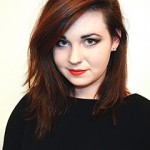 Anna Spisak
Social Design: Creating a Professional Pathway for Good 
Anna Spisak became a designer by accident. Upon graduating from Susquehanna University,where she studied communications and studio art, she lucked her way into working as an experience designer at Andculture. Immediately prior to beginning the Master of Arts Social Design program at MICA, Anna worked as a design strategy consultant for technology startups. As a designer, Anna is invested in exploring the relationships and intersections among a wide variety of focus areas, including civic innovation, community organizing, education reform, fostering entrepreneurship, storytelling, and making Design accessible to the general population.
Jen Sullivan
Social Design: Creating a Professional Pathway for Good 
Jen Sullivan graduated from the the Columbus College of Art and Design in Spring 2014 with a BFA in Advertising and Graphic Design. She is passionate about merging her love of visual communication with her desire to cultivate social change; this passion lead her to the Master of Arts program at MICA. While Jen has a myriad of career interests in the world of social change, she would like to focus her time and talent towards working for causes that support orphans, promote physical and mental health, and protect the environment.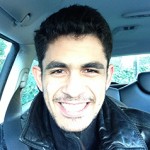 Maged Abdelsalam
Social Design: Creating a Professional Pathway for Good
Maged earned a Bachelor of Art in Visual Arts from the American University of Cairo and a Certificate in Web design from the University of Washington in Seattle. He is interested in web applications and social media as tools for social problem solving. He has worked as a visual designer, designing brands, coding sites, and directing ad campaigns with young startups and non-profit organizations.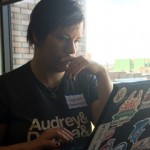 Angelique Weger, @messypixels
30 Tech Concepts in 30 Minutes
Angelique Weger is a senior front-end developer at Detroit Trading and co-organizer of the Baltimore chapter of Girl Develop It. She splits her time between those two cities and her energy between crafting clean, effective code and teaching others to do the same. Strike up a conversation with her about the command line, comic books, Sass and/or sharks.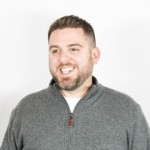 Dan Blake, @designbyblake
COGS in the Machine
Dan Blake is a veteran front-end developer with over 10 years professional coding experience. Starting his career coding in closet at a small company he quickly advanced to working in a larger closet at a larger company. Over the last 7 years Dan has worked for two of the best web development shops in Baltimore and has built websites for The Maryland Science Center, The Visionary Arts Museum, The Coast Guard, The National Guard and a variety of other unnamed government agencies.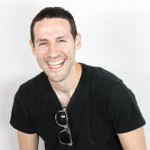 Panayiotis Karabetis
COGS in the Machine
Panayiotis Karabetis has ridden the Internet wave since before it was called "the web," and is a fifteen-year veteran of designing business and information systems. His admiration for digital / online solutions began with boutique web design business in high school and continued with several startups through college. He completed his education at University of Maryland Baltimore County graduating Cum Laude with a Bachelors of Science in Visual Design and Communications. By age 30, Panayiotis built and sold two businesses with dual roles in each as partner and lead User Experience Designer. As Director of User Experience at LMO Advertising, he leads a talented team of information architects and visual designers and coordinates their efforts with various disciplines within the organization.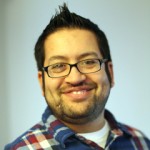 Michael Jovel, @mjovel
For Web and Country
Michael is a Front-end Developer at Food and Drug Administration. He also organizes Bmoresponsive, a conference dedicated to creating things for the multi-device web. Prior to joining the FDA Michael worked for the Department of Defense.
Dave Colson
The Local of Global
Dave is a Canadian-born graphic designer whose professional experience includes an apprenticeship, working at a studio, a mid-sized agency, a start-up and now for an international brand (Under Armour). He graduated with a BFA from MICA in 2010. Dave has lived on two continents, in three countries and thinks it's important to look after your neighbors.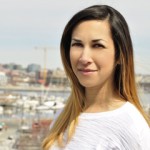 Elyse Exposito
The Local of Global
With a background in media, publishing and design, Elyse has always been fascinated with visual communication. After graduating with a BS from Towson University in 2008 and a BA from UMBC in 2012, she's now a 2D Designer at Under Armour. Craving new experiences always, Elyse is planning a trip to Thailand and pursuing her yoga license.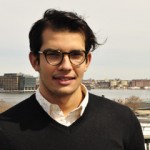 Theo Pinto
The Local of Global
Born and raised in Belo Horizonte Brazil, Theo left home at age 18 to pursue his passion for design and fine arts. He graduated from MICA in 2013 with a BFA in Environmental Design and is currently a 3D Designer at Under Armour and the Co-founder and Design Director of BeTheTo Studios in Baltimore. He's also a self-proclaimed travel junky.