Exactly what is user experience (UX) design? In a hands-on workshop lead by Phil Bolles, a DC-based designer and educator, that very question was asked to the crowd of 20+ attendees. Responses included "the easiest way to get from Point A to Point B" and references to the Norman Door, but ultimately, attendees agreed that the essence of UX is asking the questions, "Who is this for?" and "What are they trying to do?"
While the role of a UX designer is multidisciplinary, the ultimate goal is to be an advocate for the user. How one goes about this, with respect to web and mobile applications, was explored through rich discussions, activities, and real world examples.
One of those examples was an exercise in developing the mental model of a pizza tracker app. The goal of the mental model is not to illustrate how ordering a pizza via an app works, but how the user thinks that it works. Through this exercise, we were able to anticipate a user's goals and tasks as they walk through the ordering process.
In the end, attendees were left with not only an excellent list of UX resources (see our list below), but also a deeper knowledge of design patterns, qualitative insight and mental models, and an understanding of how they all these things fit into the role of a UX designer.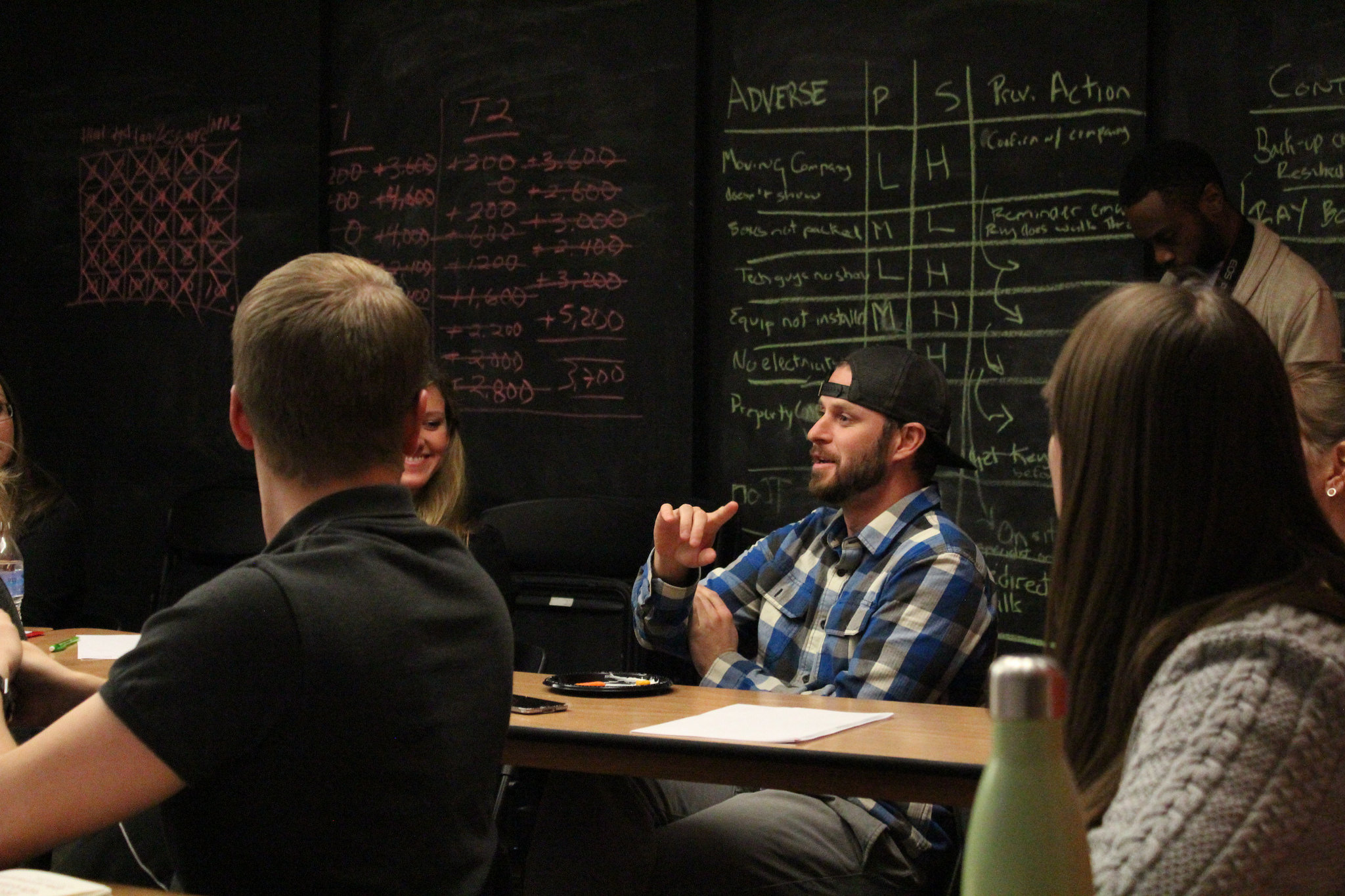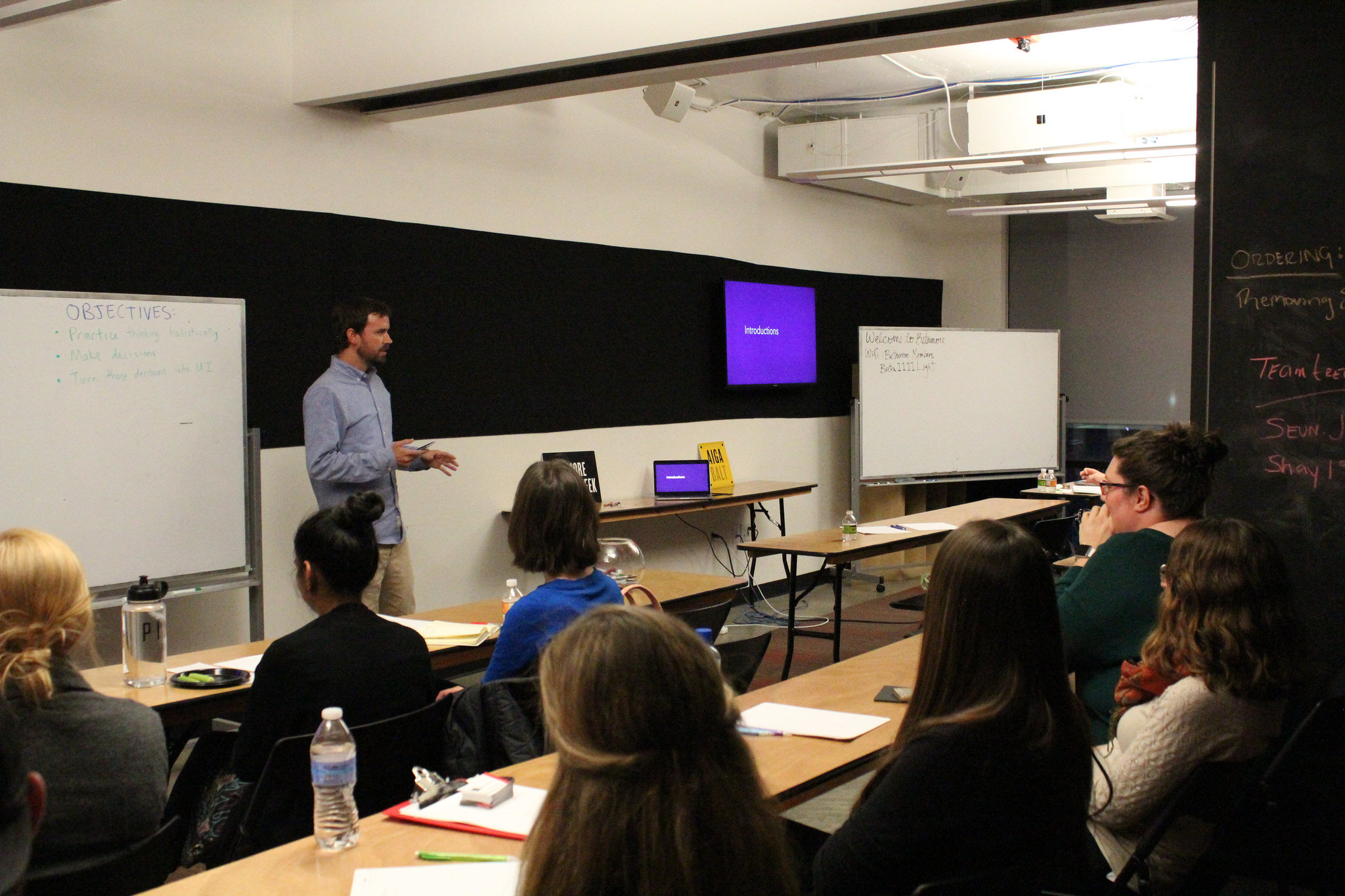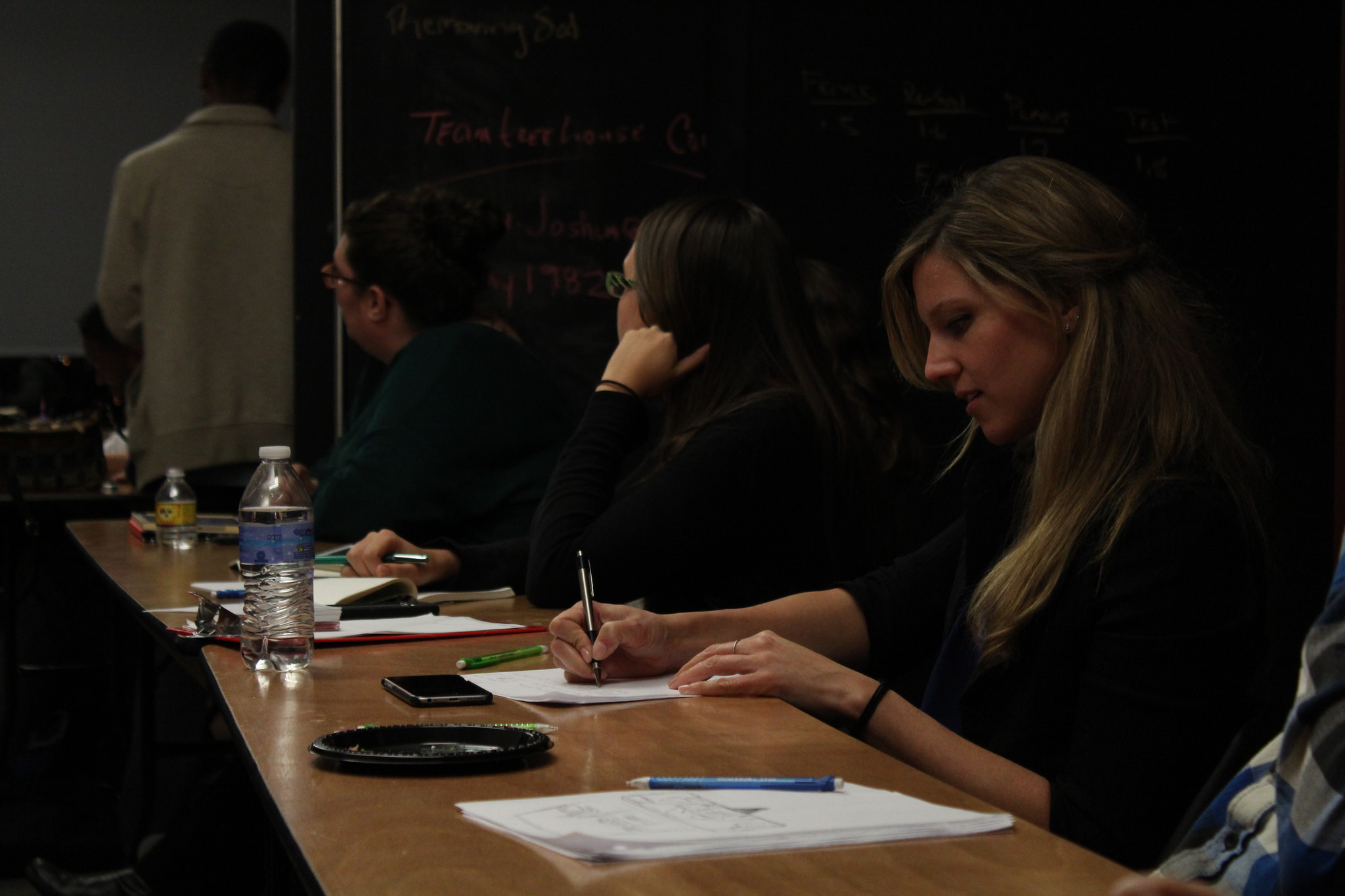 What are your favorite UX resources? Share them with us on Twitter!
UX Resources:
DeDesign the Web
http://dedesigntheweb.com/
Test your knowledge of popular websites just by looking at the wireframes
The Design of Everyday Things by Don Norman
http://www.jnd.org/books/design-of-everyday-things-revised.html
Donald Norman's book on the good–and bad–design theories behind everyday products
Designer Hangout CO
https://www.designerhangout.co/
Join 5800+ UXers from around the world on Slack to discuss user experience.
Apps
UX Companion
http://www.uxcompanion.com/
POP App (Prototyping on Paper)
https://popapp.in
Books
A Book Apart
http://abookapart.com/
Rosenfeld Media
http://rosenfeldmedia.com/
User Experience Team of One by Leah Boule
http://rosenfeldmedia.com/books/the-user-experience-team-of-one/
Podcasts
Accidental Tech Podcast
http://atp.fm/
The Big Web Show
http://5by5.tv/bigwebshow
Let's Make Mistakes
http://www.muleradio.net/mistakes/
A Responsive Web Design Podcast
http://responsivewebdesign.com/podcast/
Other
A List Apart
http://alistapart.com/
Boxes and Arrows
http://boxesandarrows.com/
Daring Fireball
http://daringfireball.net/
Jesse James Garret's visual vocabulary
http://www.jjg.net/ia/visvocab/
LukeW Ideation + Design
http://www.lukew.com/
Nielsen Norman Group
http://www.nngroup.com/
---
Shannon Crabill is a HTML Email Developer at T. Rowe Price. Outside of the Internet you can find her riding her motorcycle and binge-watching home improvement shows on HGTV. Tweet her at @shannon_crabill.