An Ink & Pixels Testimonial
Hi all! My name is Sammy Smith. A recent graduate of Stevenson University (Spring 2018), I majored in Visual Communication Design. I am currently a Junior Designer at Design B&B, a design and branding agency with locations in Baltimore & Chicago. I was fortunate enough to be offered an internship the summer before my senior year, and was ecstatic when it turned into a full-time job offer after graduation.
But how did I land this amazing internship and job? Well, I have Ink & Pixels to thank for that.
Ink & Pixels is an amazing event to get your portfolio reviewed by working design professionals, work on interview skills, and network. Being very active and even President of Stevenson's AIGA student group, I made it a point to attend this event every year. (Even though I'm a slight introvert, and would rather stay home and watch Netflix.) I knew the value of this event, that there was no debate about whether to attend or not. It was a definite "okkk, fiiinne." pauses Netflix & gets off couch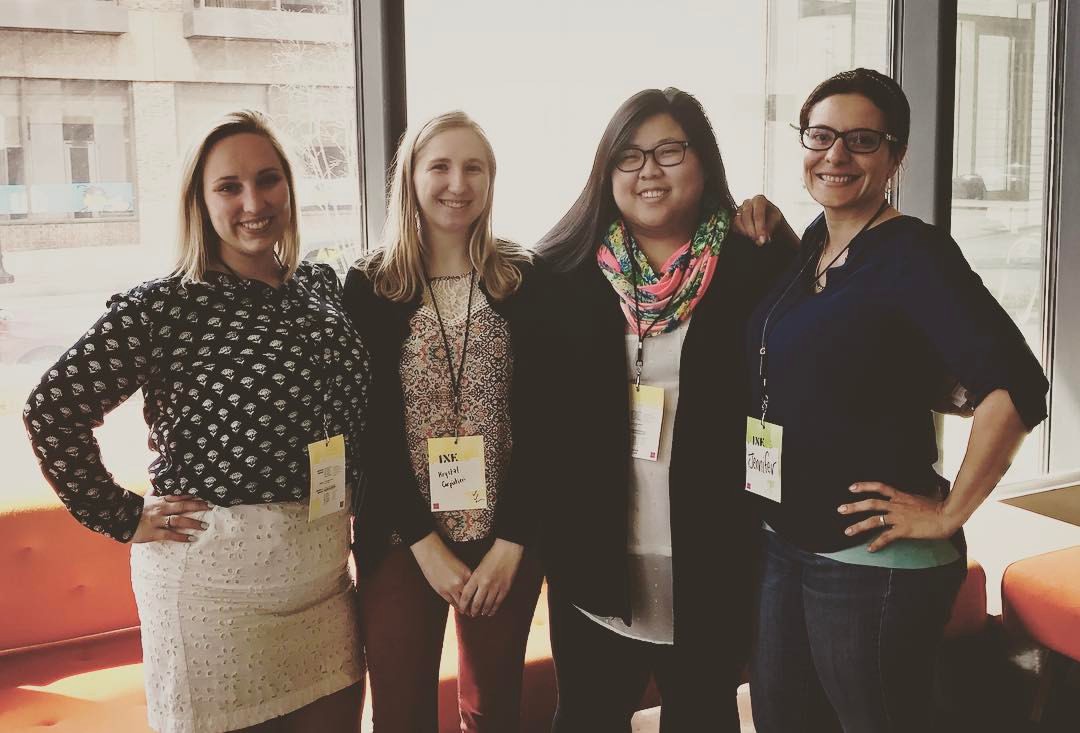 During Ink & Pixels my junior year, I had the pleasure of sitting and meeting with Shelly Boggs, a Principal of Design B&B. We had a fantastic conversation and review, which ultimately led to an internship offer. She told me that they don't usually hire junior year college students as interns, but made an exception for me because she was so impressed with my portfolio. Woww, flattered! I interned at Design B&B that summer and they even kept me on throughout my senior year.
Two months before graduation, when all seniors are frantically looking for jobs, Shelly offered me a full-time position. I was so humbled and grateful for this opportunity to continue with such an amazing company and TO HAVE A JOB OUT OF COLLEGE! Whoooo!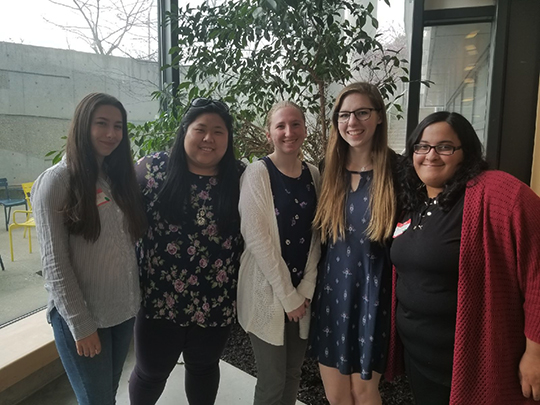 So, take my advice.
Pause Netflix.
Get yourself and your work out there. NOW! You won't regret it. Now, obviously, it is not a guarantee that if you attend Ink & Pixels, you will be offered an internship or a job. I was just lucky, I guess. But who knows; you won't find out unless you try.
Sign Up For Ink & Pixels Today!